Australian News Archived
This Australian News section is no longer being updated. For all the latest news see the News Bites section. Existing articles in the Australian News section will remain available for your viewing pleasure.
NSW State Titles Results
28 May 2014
Andrew Miller has taken out the 2014 F1 Title at the NSW State Titles held at SMA Tempe.
SMA F1 Championship Wrap Up
18 May 2014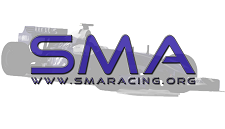 The first SMA F1 Championship has now been run and won but sadly after a last round cancellation.
NSW State Titles
13 April 2014
Entries are now open for the 2014 NSW State Titles which will again include F1 on the schedule